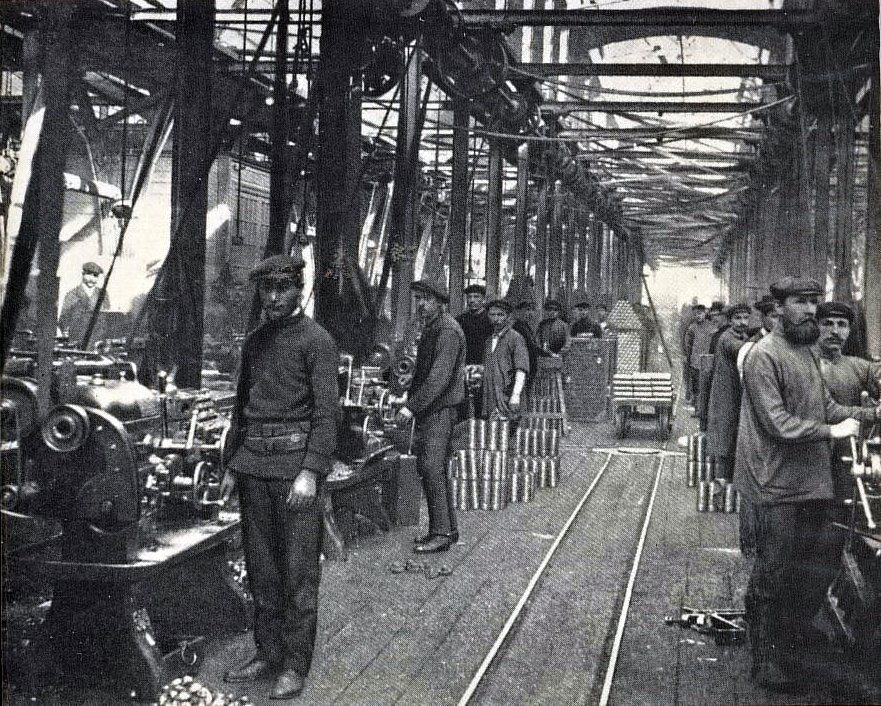 In a recent Jacobin article titled "Jim Clyburn Is Wrong About FDR and the New Deal," Paul Heideman made the case that despite FDR's failure to use his presidency to take on Jim Crow and the KKK, he was good for Black America. The article was prompted by Clyburn's quip that that "if [Biden's] going to have credibility, [he] must be much closer to Harry Truman than to Franklin Roosevelt. . . . I hear people talking about Joe Biden all the time comparing him to FDR. FDR's legacy was not good for black people." For Clyburn, Truman was a marked contrast to FDR since he was the first Democrat in the 20th century to begin to challenge white supremacy, even if in a cautious manner.
As I pointed out in a 2008 article that relied on Kenneth O'Reilly's "Nixon's Piano," it was not just that FDR tried to placate the Dixiecrats to maintain an electoral edge against the Republicans; it was also how his patrician racist attitudes might have made this north-south bloc other than practical politics. I quoted O'Reilly to this effect:
At the advice of Howe, Farley, and other members of the palace guard, especially appointments secretary Marvin Mclntyre and press secretary Stephen Early, [Franklin Delano] Roosevelt initially closed off the White House. Black newspaper editors and NAACP officials could not get in, let alone an International Labor Defense delegation whose members wanted the president to meet with the mothers of the Scottsboro boys-the nine Alabama teenagers sentenced to death for the alleged rape of two white women. Mclntyre and Early either referred everyone to Howe, who looked at communist involvement in the Scottsboro boys' legal defense as a convenient excuse for refusing White House involvement, or turned them back in the waiting room. The president's men would ask black visitors, whether newspaper editors or NAACP officials, "What do you boys want?"
To further avoid offending white southerners, Roosevelt banned black reporters from his first press conference in 1933 and every other press conference for the next eleven years. His idea of communicating with blacks, concluded John H. Sengstacke, publisher of the Chicago Defender and founder of the Negro Newspaper Publishers Association, was to tell Walter White and "Walter would tell everybody else." When Attorney General Francis Biddle "suggested that the President admit Johnson of the Associated Negro Press … he said I should take it up with Early, but I rejoined that Steven certainly would be against it. He has in mind that this might run into unfavorable congressional opinion as they have excluded Negroes from the Press Gallery."
Heideman cannot deny that FDR did little to challenge racist terror and segregation since that would be impossible. He writes, "Before discussing the New Deal's importance for racial equality, however, it's important to acknowledge some of the real points its critics have made. Many New Deal programs did deepen racial inequality by offering a hand to white workers while denying one to black workers."
Once that disclaimer is out of the way, Heideman proceeds to list all the gains Blacks made as workers in programs that were nominally race-neutral. One, for example, was the Public Works Administration that employed black workers proportionally more than white workers. Wow! Affirmative action before its time.
While nobody would gainsay the value of making sure that Black workers were first on line for a PWA job, you also have to take into account what the jobs were for. Basically, housing created under the PWA were segregated. White housing projects could only be built in officially designated white neighborhoods, and black projects in officially designated black neighborhoods. In the past, many lower-middle-class neighborhoods were integrated, something the PWA did not recognize. Under its watch, integrated neighborhoods were razed to the ground. In an interview with the Smithsonian Magazine , Richard Rothstein, the author of "In The Color of Law: A Forgotten History of How Our Government Segregated America," details what took place:
In the Great Depression, many lower-middle class and working-class families lost their home. They couldn't keep up with their payments. So the Public Works Administration constructed the first civilian public housing ever in this country. Initially, it was primarily for white families in segregated white projects, but at some point, a few projects were built for African-Americans in segregated African-American projects. This practice often segregated neighborhoods that hadn't previously been that way.
In Langston Hughes' autobiography, he describes how he lived in an integrated neighborhood in Cleveland. His best friend in high school was Polish. He dated a Jewish girl. That neighborhood in Cleveland was razed by the WPA, which built two segregated [ones], one for African-Americans, one for whites. The Depression gave the stimulus for the first civilian public housing to be built. Were it not for that policy, many of these cities might have developed with a different residential pattern.
Adding my own disclaimer at this point, I do have to give credit to FDR's Fair Employment Practices Committee (FEPC) that banned discrimination in the defense industry, something Heideman describes as "soliciting complaints about discrimination, holding public hearings into particularly recalcitrant employers, and working behind the scenes with employers, unions, and black workers to find ways to integrate the latter into the defense workforce." That was real and reflected Black pressure on the White House.
As I was reading Heideman's balance sheet on FDR, the one thing that struck me how the ultimate acid test was whether Black people got jobs or not. It is understandable why one might find the trek north from the Deep South into northern industrial cities, where former sharecroppers got well-paying union jobs, sufficient grounds for calling the New Deal a "overall hugely egalitarian impact on workers of all races, including black workers."
However, "egalitarianism" does not go very far when Black people continued to lag behind whites on matters of police brutality, redlining their neighborhoods, being subject to factory and refinery toxins, exclusion from prestigious colleges, and a thousand other ways in which white supremacy rules. This could not be more relevant as the killer cop Derek Chauvin was found guilty of all charges today.
Although it might not seem immediately relevant to the Heideman-Clyburn clash, it is useful to remember what Lenin wrote in "What is to be Done," a polemic against the "Economists" who had little interest outside of what took place inside the plant gate—the fight over wages, working conditions and the length of the working day. Lenin wrote:
The overwhelming majority of Russian Social-Democrats have of late been almost entirely absorbed by this work of organising the exposure of factory conditions. Suffice it to recall Rabochaya Mysl to see the extent to which they have been absorbed by it — so much so, indeed, that they have lost sight of the fact that this, taken by itself, is in essence still not Social-Democratic work, but merely trade union work. As a matter of fact, the exposures merely dealt with the relations between the workers in a given trade and their employers, and all they achieved was that the sellers of labour power learned to sell their "commodity" on better terms and to fight the purchasers over a purely commercial deal.
To sell their commodity on better terms and to fight the purchasers over a purely commercial deal? Isn't it possible that Heideman is a latter-day Economist? After he became part of the ex-ISO conversion to Sandernismo politics, the focus of his articles have been exclusively about bread-and-butter issues of the sort that are unfortunately equated with socialism.
As a Jacobin contributor, who is as "economical" as Dustin Guastella, Heideman clearly reflects the magazine's close ties to the academic clique around retired professor Adolph Reed Jr., who basically wrote the same article as Heideman in 2019 for The New Republic titled "The New Deal Wasn't Intrinsically Racist." There's the same disclaimer about the "bad" New Deal, followed by all the "good" aspects that tipped the scales into seeing FDR as some sort of rough analog to European social democratic leaders. He even touts the WPA without mentioning its role in destroying integrated middle-class neighborhoods.
Before Heideman drank the Sandernista Kool-Aid, he was able to see what was wrong with Reed's combination of class-essentialism and neo-Economism. In a 2016 article co-written with ISO comrade Jonah Birch titled "The Trouble With Anti-Antiracism," they cite CLR James, who along with Cedric Robinson, Robin DG Kelley, and WEB Dubois, saw the relationship between race and class dialectically. Heideman and Birch were far more clear-headed when they were in the ISO but there must be a powerful attraction to join a group with 90,000 members even if it is wrong on the most urgent question of the day—the need to break with the Democratic Party. CLR James:
Nearly seventy years ago, the Trinidadian Marxist C. L. R. James wrote that "the independent Negro movement is able to intervene with terrific force upon the general social and political life of the nation, despite the fact that it is waged under the banner of democratic rights." James was referring to the declared aims of many of the movements for black equality of his time, which were mobilized on behalf of basic, apparently non-radical goals of equal citizenship.
Yet what James saw in these struggles was that the course of their development tended to take them well beyond the bounds of their seemingly moderate goals. Then as now, the struggle for the basic rights promised by the nation's official ideology brought the black movement into conflict with the forces of American capitalism.
Adolph Reed's recent analysis, unfortunately, stops where James begins, with the apparent political moderation of demands for black equality. Because such demands are, at least in principle, compatible with a system of vicious class exploitation, Reed believes that movements based on these demands are destined to do little more than shore up the basic system of class inequality.