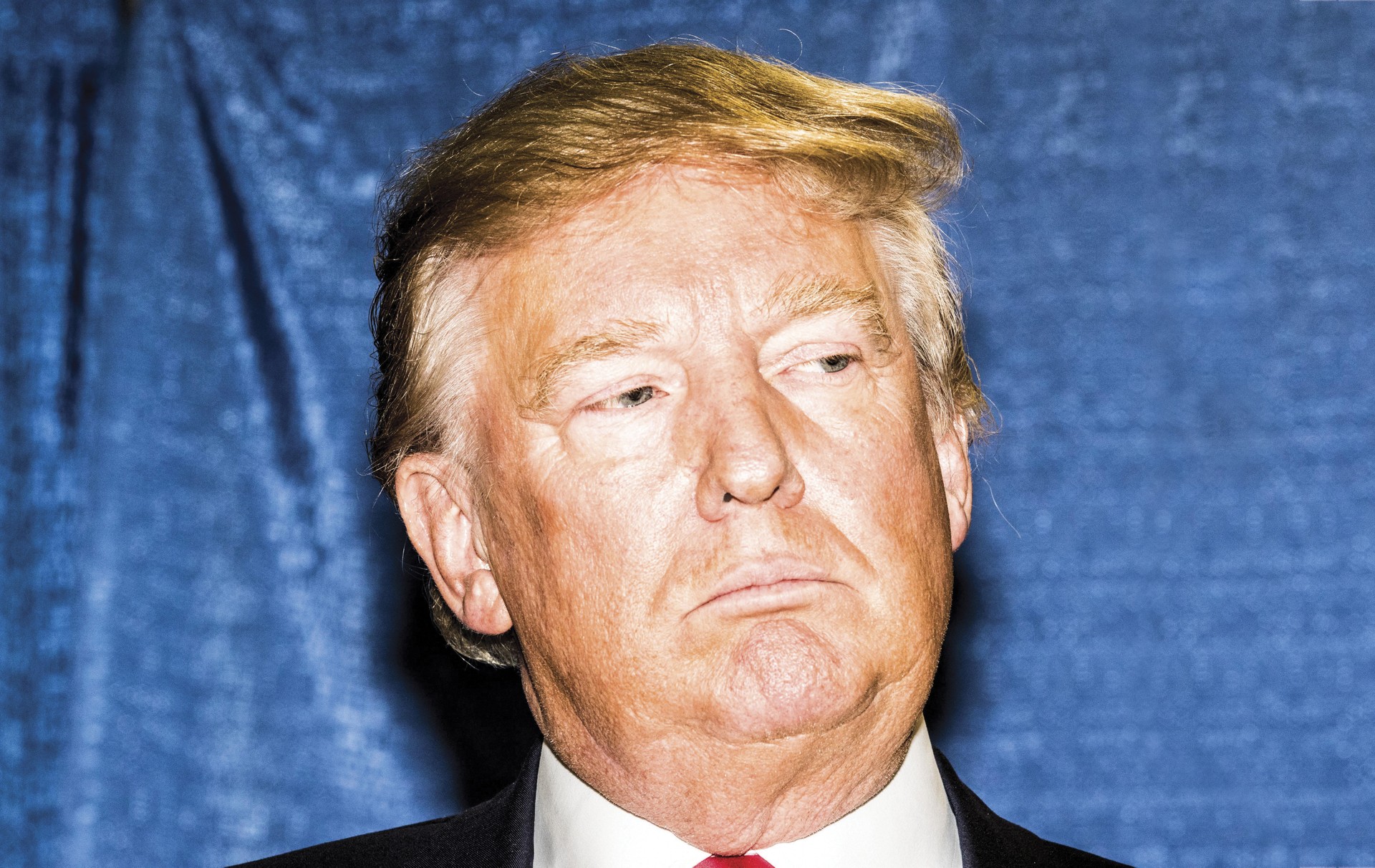 Why would anybody in their right mind think that a color revolution conspiracy was targeting him?
That is what totalitarianism is, this desire to establish complete control over everything and everyone, every thought, emotion, and human interaction. The character of its ideology changes (i.e., Nazism, Stalinism, Maoism, etc.), but this desire for complete control over people, over society, and ultimately life itself, is the essence of totalitarianism … and what has taken over the minds of the New Normals.
–CJ Hopkins
This is not the benign, Bernie Sanders, work-within-the-system-type socialism. This is Bolshevism, there's a big difference. The smoldering downtown corridor and the ruined lives of thousands of merchants attests to that difference. What we're seeing is the resolute actions of a thoroughly-committed group of violent extremists who want to obliterate the system and impose their own vision of socialism.
–Mike Whitney
---
These are excerpts from articles that appeared on The Unz Review website, named after its owner Ron Unz. I can't provide the links since it has been banned on Facebook for promoting white supremacy, we can assume. You will find the articles by concatenating unz and com. Once there, you can do a search on both of the authors above and the articles will show up. Hopkins's "new normals" is a reference to the people protesting against the cops, whose side he takes. As for Whitney, he is against rioting even though most of the protests against George Floyd have been peaceful. This smear, of course, is straight out of Sean Hannity and Tucker Carlson.
It is important to understand that Ron Unz's website is one of the most prominent neo-Nazi websites with a ranking of 15,537 on Alexa. That's six times as much traffic as Stormfront, which ranks 96,704 as a long-time promoter of holocaust denial, racism and nativism. It's also almost three times the traffic of CounterPunch, where both Hopkins and Whitney's articles appeared before it cleaned house.
The question before us is why someone who once wrote for CounterPunch, like I do, would want to be associated with Ron Unz. When I challenged Hopkins for crossposting to Unz's website while he was writing for CounterPunch, he defended himself by saying that Unz used to be a major contributor to CounterPunch, as well as writing for it occasionally. Of course, if you look up his articles for CP, you'll see that they're nothing like the white supremacist propaganda he writes today. Like Hopkins, Whitney had been crossposting to both CP and Unz all along but I never asked him why. Anyhow, the important thing to understand is that both of them have drifted to the far right once their connections to CP were severed. Today, nothing they write has the slightest tinge of leftism and more recently it is unvarnished defense of Donald Trump against BLM protests.
Other former writers for CounterPunch have also been moving in this direction. Max Parry only wrote 3 articles for CP but has flooded various leftwing websites for ages now promoting a conspiracist worldview. On off-Guardian, a COVID-19 denialist and 9/11 truther outlet, Parry has an article that makes an amalgam of Assadism and anti-BLM propaganda. Titled "The Battle of Seattle was Fought by the Pro-war 'Left' in Northern Syria", the article sounds like it could have been written by someone on Tucker Carlson's staff:
What began as protests against police brutality were not only derailed into efforts to set-up communes in major cities but a nationwide debate on statues, after the wave of demonstrations and rioting across the country led to the Taliban-style destruction of historical monuments perceived as glorifying racism.
Taliban-style, really? As if tearing down a Confederate General's statue has something in common with the Taliban's horrendous destruction of Buddha statues.
Kurt Nimmo, who had dozens of articles published on CP but none later than 2004, now writes mostly for Global Research, a conspiracist cesspool with a lot in common with off-Guardian. Recently, he wrote something titled "Black Lives Matter (BLM) and the Neoliberal Color Revolution in America" that was a riff on William Engdahl's "America's Own Color Revolution" and that also appeared on Global Research. Engdahl was a former member of Larouche's organization who retains pretty much the same politics he once had. Implicit in writing about a "color revolution" in the USA is the idea that Donald Trump is some kind of post-Soviet nationalist like Milosevic or Shevardnadze. This is a preposterous idea as if "neoliberalism" and the Trump White House were on a collision course. One might understand Engdahl taking this position since Larouche PAC virtually worships Donald Trump.
Conspiracism pollutes much of "radical" journalism on the net. If you see it as concentric circles getting more and more nutty and reactionary as you move toward the hub, Grayzone and Consortium News would be further away from the center, even if they overlap to some extent with Global Research. For Max Blumenthal, everything is simple. Just read what Nicholas Kristof writes and take the opposite tack. If Kristof condemns the Chinese government for putting Uighurs into concentration camps, your task is to write that concentration camps do not exist.
Close to the innermost circle, you get off-Guardian, Global Research and Zero Hedge that share the Trump administration's hatred for the BLM protests and laissez-faire attitude toward the pandemic. You'll see article after article about how BLM is violent and why COVID-19 is not that big a deal. You'll find plenty of anti-corporate rhetoric about how George Soros is funding the BLM and why Bill Gates wants to exploit the pandemic for personal gain, but you'll also find Hitler railing against big business in "Mein Kampf".
When I used to read Mike Whitney in CounterPunch, I never had any strong objections except to his support for the "axis of resistance". As for Hopkins, there wasn't much to pay attention to since he wrote the same article over and over, which boiled down to his defense of "populism". Whether it was from the left or right, it didn't matter since the only real enemy was the "deep state" that was so intent on bringing down Trump. Like Aaron Maté, Hopkins got a lot of mileage exposing "Russiagate" even though it was mixed with Putin worship.
This move toward the right has been gestating ever since Trump became president. You can see signs of it everywhere, with Max Blumenthal's appearances on the Tucker Carlson show and Stephen F. Cohen's many guest spots on the John Batchelor show on WABC radio, which is a carriage trade version of Rush Limbaugh. Carlson and Batchelor were determined to clear Trump of all charges of interference in the American elections, which in and of itself is not wrong. It is wrong, however, to amalgamate that with support for the eastern Ukraine secessionists as Cohen did ever since Euromaidan broke out.
No matter how malevolent these tendencies were in the past, they have become even more pronounced this year as the pandemic and the George Floyd protests divided America sharply along ideological lines. Hopkins and Whitney have decided to make common cause with the most reactionary circles, which Ron Unz champions on a daily basis to a large internet following.
On DissidentVoice, a conspiracist website not quite as bad as off-Guardian, you can read Hopkins's take on the pandemic. He sounds exactly like a guest on the Tucker Carlson show: "Also, 'we have no immunity against it,' which is why we all have to remain 'locked down' like unruly inmates in a penitentiary until a vaccine can be concocted and forced onto every living person on earth." Like his business about "Stalinism" controlling our lives above, the emphasis is on personal liberty—the same excuse people give for shopping maskless and punching, or even shooting, an employee who tells them to wear one or leave.
Whitney operates from the same premise: "The Covid-19 Scamdemic is an even more vile component of the 3-pronged offensive. The 'fairly mild' infection (that kills between 1 in every 200 to 1 in every 1,000) has been greatly exaggerated by the media to scare the public, undermine normal relations, prevent physical intimacies, and inflict maximum damage of the fragile psyches of millions of people worldwide."
This blatant denialism goes hand in hand with their hatred of BLM protests, which they see as a "deep state" conspiracy funded by corporate America with the willing support of the Democratic Party. Hopkins writes, "The part where the mayors of major cities stood down and otherwise hamstrung their cops, and let the 'peaceful protesters' run amok, was particularly audacious, in my opinion." Whitney is beside himself with anger over BLM protests, which at the time he wrote an article (July 20), had become overwhelmingly peaceful. He told Unz's fascist readers "These aren't protests, this is political warfare the likes of which we haven't seen since the 1960s." Most people on the left have fond memories of the 60s, either from direct experience like me or from reading memoirs by people like Daniel Ellsberg. I guess that Whitney identifies more with the Silent Majority of the time. Who knows? This landscape company owner might have belonged to it at the time.
Let me conclude with a few words about the Socialist Workers Party, a group I belonged to from 1967 to 1978. At one time, it was the flagship party of Trotsky's Fourth International with about 2,000 members at its height. Now, it is a tiny cult around Jack Barnes who has managed to expel or drive people to resign to the point that it consists of maybe 90 people as old as me. Their main political activity consists of going door-to-door like the Jehovah's Witnesses use to, peddling the party newspaper The Militant.
Like the aforementioned people writing for The Unz Review, Barnes became a convert to the Trump cause in 2016. With only minor criticisms of the white supremacist, The Militant concentrates its fire (such as it is) on the Democratic Party and on activists opposed to Trump. Like Hopkins and Whitney, they minimize the pandemic and hate how "mobs" topple monuments to Confederate generals.
In one of the more bizarre offerings, the newspaper defends the "right to worship" in Nevada:
In a serious attack on the constitutional right of freedom to worship, the U.S. Supreme Court voted July 24 to refuse to suspend a public health order imposed by Nevada Gov. Steve Sisolak limiting attendance at church services. It was part of a series of edicts issued under the guise of stopping the spread of coronavirus.
This goes hand in hand with the SWP's refusal to wear masks when it goes peddling its tracts and newspapers from door to door. You can never see a mask on a party member. Given their age, you'd think they'd be more careful. But at this stage of the game, anybody who has been a member for forty years or so, as is generally the case, you lost the capacity to think independently long ago.