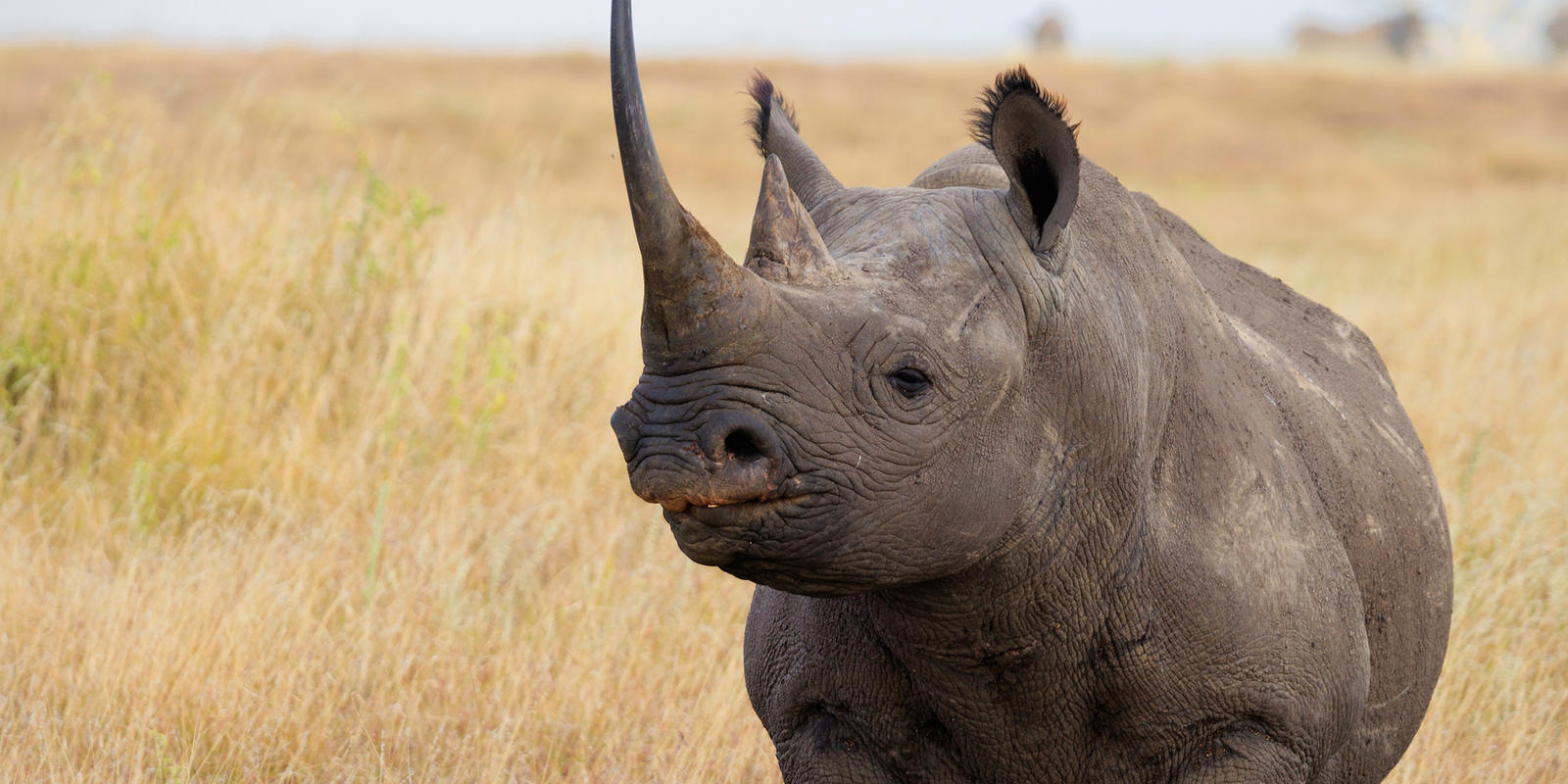 Three days ago a NY Post article titled "Lions fatally maul poachers who broke into reserve to hunt rhinos" got shared widely on Facebook, including by me. For obvious reasons, this was a story that made you feel that some kind of animal revolt was taking place a la Planet of the Apes.
What you don't get from Murdoch's tabloid is any sense of the complexity that lay beneath the surface of this incident. For that you had to go to the NY Times, a newspaper that many radicals despise because it is for big business, etc., ad nauseam. However, as true as that may be, there is no substitute for the kind of newspaper that Karl Marx used to read in gathering the facts. For him, it was the London Times. For us it is the NY Times.
Titled "Lions Eat Men Suspected of Poaching Rhinos. Some Saw 'Karma.'", the Gray Lady coverage identified the socio-economic circumstances that led to the poaching epidemic:
Rhino horn is worth about $9,000 per pound in Asia, driving a lucrative and illicit trade. It is a prized ingredient in Chinese traditional medicine and is considered a status symbol.
South Africa is home to about 20,000 wild rhinos, more than 80 percent of the world's population. About one-third of the animals are owned by private breeders. Since 2008, more than 7,000 rhinos have been hunted illegally, with 1,028 killed in 2017, according to the South African Department of Environmental Affairs.
"Selling a single horn can exceed the yearly income of most rural people," Dr. Hübschle said.
The Eastern Cape is South Africa's poorest province, with a gross domestic product of less than $3,700 per capita. The unemployment rate here, including people who have given up looking for work, exceeds 45 percent, significantly higher than the national average.
"Behind poaching there's a bigger story of structural inequality," Dr. Hübschle said. "People were chased off their land during colonialism and apartheid, losing their customary hunting rights and tenure. Today, many local communities experience some trickle-down from poaching, while attitudes are generally negative towards private game owners and protected areas."
Anybody who has been following this story, as I have mostly as a result of seeing a number of films about poaching over the years, you're probably aware that the Chinese see rhino tusks as a magic elixir that can cure cancer, impotence, etc. China has also been a major black market for elephant tusks that are used to carve expensive trinkets that the bourgeoisie likes to display as a symbol of having made it. For all of the lip-service paid to Maoism in this fucked up country, there seems to be little progress made in either scientific understanding of medicine or aesthetics. Superstition and ostentation rule.
However, even with a ban on both commodities, the demand continues. For rhino tusks, there is a logic that is reminiscent of the subprime mortgage boom of the period prior to the stock market crash of 2007. They have become for investors the equivalent of the tulip mania of early 17th century Holland.
Takepart, an online magazine associated with Participant Media that produced the documentary on Edward Snowden, lays it all out:
But a new paper in the journal Biological Conservation raises a startling alternative theory. Rhinos are dying by the hundreds for what may be in essence an investment bubble, like tulips in 17th-century Holland or real estate in 1920s Florida.
It's part of a trend over the past decade in China, according to Yufang Gao and his coauthors, of treating art and antiquities as a place for investors "to store value, to hedge inflation, and to diversify portfolio allocation." Rhino horn assets typically take the form of cups, bowls, hairpins, thumb rings, and other ornamental items.
"Rhino horn pieces are portrayed in the Chinese media," Gao and his coauthors write, "as an excellent investment opportunity whose value is tied more to the rarity of the raw materials rather than the artistic nature of the item. The aggressive media attention has played a significant role in the growth of the art market." Press reporting about outlier items—those sold for astronomically high prices—"drives the perception that collecting rhino horn is highly profitable and influences black market prices."
So you might think that this kind of speculation represents a combination of medieval backwardness and the frenzied search for fast bucks in today's China. However, the real origins of this sick exploitation of animals at the top of the food chain is in Mao Zedong Thought. Although folk medicine has been around for thousands of years in China, it was Mao's state-based elevation of the practice that led to the poaching epidemic. In the 1950s, facing a shortage of trained doctors in China, Mao ordered the creation of a directory of all these snake oil medications to make up for the deficit even though he thought it was bogus. In other words, Mao had no problems with people eating powdered rhino tusk for their heart problems but you can be damned sure he would get proper, modern medical treatment.
For all of China's flaws, and they are biblical in proportion, South Africa—a fellow BRICS member—has very few of the institutional advances of China that were part and parcel of the Chinese revolution. While most people, including me, had high hopes that the ANC and the South African Communist Party, would make huge economic changes and even go so far as to advance beyond capitalism, the country is the most unequal in the world with a GINI coefficient of 63.40. (A perfectly equal society would have a GINI coefficient of zero.)
The Eastern Cape in South Africa is a province formed out of the Xhosa homelands of Transkei and Ciskei, two Bantustans—in other words, places where Blacks were forced to live. Under apartheid, these places were allowed to run casinos and topless revue shows that the racist government had banned elsewhere as being immoral. In one such Bantustan – Bophuthatswana in what is now North West Province – Sun City was created as a resort that became the eye of the hurricane in anti-apartheid protests. Like BDS today, many performers crossed the picket line for a lucrative pay check, including Elton John, Rod Stewart and Linda Ronstadt. Leading the boycott attack on Sun City apartheid, Bruce Springsteen's sideman Steve Van Zandt made a record with artists pledged to shun Sun City and South Africa in general.
So what might you expect if the ANC refused to tackle the deep poverty that apartheid's worst victims were facing? Poaching, that's what.
You'd think that the Eastern Cape's favorite son would have done something to attack the province's deep-seated economic weaknesses. I speak here of Nelson Mandela who Steve Van Zandt and all these other activists placed their hopes on.
Let me conclude with a long excerpt from a Time Magazine article by Alex Perry titled "The Eastern Cape, Mandela's Homeland, Still Suffers from Neglect and Misrule" that is a depressing read, especially for someone like me who put considerable time and effort in the early 90s supporting Tecnica's work in the new South Africa:
When Nelson Mandela's body is flown to Mthatha in the Eastern Cape Saturday ahead of his burial Sunday in the nearby village of Qunu, he will be returning to his home and to the heartland of his African National Congress (A.N.C.) – and also to one of the most egregious examples of A.N.C. failure in power. Today while cities like Johannesburg and Cape Town enjoy a new cosmopolitanism, a third visit on Wednesday confirmed once again that transformation is far less marked in the Eastern Cape. So do the statistics. A full 88% of people of the province's population still live below the poverty line, according to government figures, millions of them in the same township shacks and grass-roofed huts that they occupied under apartheid. Government services are dire to non-existent: power, if it exists, can black out for days, while provincial statistics show 78.3% of the population have no running water and 93.3% have no sewers, prompting intermittent outbreaks of cholera. HIV/AIDS rates run at 13%, rising to a third in some townships. Unemployment is officially 41%, though non-governmental studies put it at 70%.
The destitution nurtures an epidemic of violent crime. The South African Police Service says the Eastern Cape has the country's highest homicide rate and Mthatha's, at 130 people per 100,000, is three times the provincial rate and one of the highest of anywhere in the world. Most horrifying are the rape statistics. The SA Medical Journal found rape in Mthatha rose from 39 per 100,000 women in 2001 to 417 in 2006. Since studies indicate that at most only 10% of rapes are reported, it concluded a more accurate but still conservative figure was 1,300 per 100,000 a year. That's 45 times the equivalent figure in the U.S. and makes Mthatha a contender for rape capital of the world. Grimmest of all, children are at particular risk. The study showed 46.3% of the victims were under 16, 22.9% under 11 and 9.4% under six.
Apartheid left an atrocious legacy in the Eastern Cape. South Africa's white supremacist social engineers divided much of the province into two areas it designated autonomous black homelands, Transkei and Ciskei, which it continued to rule as puppets but cut off from any government spending. The injustice of that racial marginalization fueled a wave righteous rebellion which bore many A.N.C. leaders – Mandela, and also Oliver Tambo, Walter and Albertina Sisulu, Chris Hani, and Govan and Thabo Mbeki, as well as Black Consciousness leader Steve Biko.
Among them was Laura Mpahlwa. Born in Johannesburg in 1929, she was among the first to move to the South Western Township (Soweto) when it was designed a black dormitory town after apartheid was set up in 1948. In the 1940s Mandela moved from Qunu to Johannesburg, then Soweto. Mpahlwa went the other way, going to work in as a nurse in Mthatha hospital in 1953. "Back then, it was mud huts all the way from East London to Durban," says the 83-year-old, referring to two major coastal cities.
With Transkei's government little more than an apartheid puppet, the struggle was as fierce in Mthatha as Soweto. Mpahlwa's first son spent five years on Robben Island for subversion, her second fled into exile and her third was tortured. Mpahlwa herself helped smuggle A.N.C. leaders in and out of South Africa from Transkei.
In 1990, Mandela was freed after 27 years in prison. In 1994, he became South Africa's first black president. Mthatha was ecstatic. "There was such euphoria," says Jennie, now 72. "It was such an amazing thing. We felt so hopeful." There were also some immediate improvements. "People got lights," says Laura. "Some got water. Work started on roads. There were social grants." Still, when the A.N.C. asked Mpahlwa to become an MP in the new parliament, she declined. "I was scared," she says. "Deep down I knew in my heart it was too big a position. I wasn't trained for it. I wouldn't cope."
Other A.N.C. members did not share her modesty, with predictable results. The government of the new, free South Africa still left some of its people short of what they needed – books, teachers, medicine, roads, houses, jobs – and failed to protect many from what they didn't. "Drugs, high rates of teenage pregnancies and HIV/AIDS," says Mpahlwa. "There was mismanagement, misuse and, very disappointing, a lot of fraud."