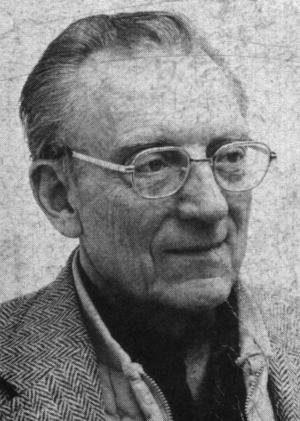 Joseph Hansen
Last month on Leftist trainspotters, someone referred to a 4-part series of articles that appeared on WSWS.org making the case that Sylvia Callen, James P. Cannon's secretary, and Joe Hansen, one of the long-time leaders of the SWP and Trotsky's bodyguard in Coyoacan, were GPU agents. I wrote a brief rejoinder but did not bother to read the articles. More recently, a troll showed up on my blog to use my article on UNZ Review to bring up the same charges. He thought I had a lot of nerve "policing" Norman Finkelstein's affiliation with the neo-Nazi website when I was a veteran of a group that was filled with agent provocateurs and finks. When I asked him to substantiate this accusation, he too brought up the WSWS.org articles.
After giving it some thought, I decided to have a look at the articles. Although many veterans of the left understand that the Socialist Equality Party (SEP) is a toxic cult, many less knowledgeable—including Chris Hedges—give it respect that it does not deserve.
This is not the first time I have examined these charges since I was in the SWP in the mid-70s when they were first raised. Before getting into the particulars, a bit of background is necessary, particularly for people like Hedges unfamiliar with the internecine squabbles of the Trotskyist movement.
In the 1950s, the Fourth International was divided into two factions. The International Committee (IC) included the SWP (prevented from formal membership by reactionary laws aimed mostly at the CPUSA) and Gerry Healy's Socialist Labor League in England. The International Secretariat (IS) was led by a man named Michel Pablo who believed that the Cold War would force the CP's to move in a revolutionary direction.
Essentially, the Cuban revolution laid the groundwork for reunifying most parties in the IC and the IS even though Healy remained adamantly opposed to the "petty bourgeois" adaption to Fidel Castro who they considered a nationalist defending capitalist property relations. After joining the SWP in 1967, I remember members of the Worker's League, Healy's satellite in the USA, showing up at Militant Labor Forums in New York to denounce the "Pabloite revisionists" during the Q&A. They looked rather like Diane Arbus photos.
Before delving into the articles, I should say a few words about Hansen. While generally considering my time in the SWP as mistake, I count Hansen as a major political influence alongside Peter Camejo. He was a master theoretician and polemicist whose critique of Guevarism was a major contribution to Marxism. In the mid-70s, just around the time Healy began explaining Hansen's alleged Pabloite revisionism as a function of his secret ties to the Soviet Union, Hansen began his defense of mass action against guerrilla foquismo strategy, including a devastating summary of how Che's failure to understand Stalinism led to his betrayal by the CP of Bolivia. If proof that Hansen was a GPU agent rested in his defending Cuba uncritically, then he should have been found not guilty.
Meanwhile, the Workers League was going through its own turmoil about secret agents at this time. Party leader Tim Wohlforth was married to a comrade named Nancy Field whose uncle was in the OSS, a precursor to the CIA, something that had never been revealed to their comrades. This led to the two of them being grilled by Healy in intimidating circumstances of the sort endured by Soviet dissidents and members of Larouche's cult. As it happens, a radical being the relative of an CIA officer or any other high-ranking government official was typical of what was going on the 60s. For example, Robert McNamara's son was an antiwar activist as were many other children of officials in both the Johnson and Nixon administrations as detailed in Tom Wells's "The War Within".
To some extent, searching for spies was to be expected in the Trotskyist movement since Stalin had every intention of destroying what he saw rightfully as his mortal enemy. Trotsky's assassination was just one example of this campaign that forced his followers to fend off Stalinists at the same time they were dealing with FBI harassment and infiltration.
As for the FBI, the Socialist Equality Party claims that the leadership that evolved in the early 60s around Jack Barnes is made up of FBI agents because they all attended Carleton College in Minnesota. An obvious Healyite plant in the SWP, the lawyer Alan Gelfand was expelled as a provocateur in the mid-90s. Gelfand then sued the SWP for damages on the basis that his right to political expression had been denied. So, as you can see, this stuff about agents and spies has a long and tortured history on the fringes of the Trotskyist movement. However, it is odd that WSWS.org would bother in a new assault on the SWP since for all practical purposes it is a moribund sect that is not an obstacle to the growth of the SEP. The real obstacle to their becoming number one on the far left is their own crazy sectarian politics. As Pogo once said, "We have met the enemy and he is us".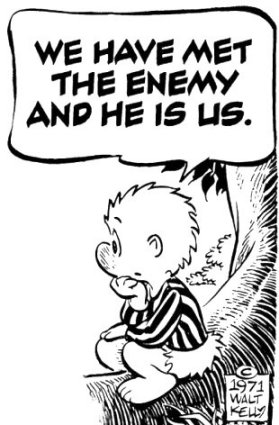 The bulk of the WSWS.org articles, which are written by Eric London, are focused on Cannon's secretary who was known to the party as Sylvia Caldwell. After Max Shachtman and Albert Glotzer, two former leaders of the SWP who had left to form the Workers Party, heard rumors that Callen was a CP agent, they dropped in on Cannon in 1947 to urge him to conduct an investigation. One did take place that year, clearing her of all charges. One suspects that it was Cannon's insistence that she was innocent that made the difference. Of course, this would implicate Cannon himself as an agent, a bridge too far even for conspiracy-minded sectarians. As soon as the investigation was completed, Callen resigned from the SWP and abandoned left politics altogether, either Stalinist or Trotskyist.
In 1950, ex-Communist and now McCarthyite tool Louis Budenz wrote a book titled "Men Without Faces" that was typical of the time. Like Whittaker Chambers, Budenz wrote about the CP as if it were indistinguishable from the GPU. This fed the paranoia of the witch hunt that made victimization of CP'ers so easy. Since Budenz identified Callen as a CP asset in the book, the SWP had no other recourse but to follow up and effectively re-open the investigation of 1947 even though she was no longer in the party. Cannon sent Farrell Dobbs out to speak to Callen who insisted that she was not guilty. This was enough for Cannon who wrote an article clearing her of Budenz's charges.
The SWP continued to insist on Caldwell's innocence even though she was named as a member of Jack Soble's spy ring in a 1960 NY Times article. However, the Times refers to her as Sylvia Callen. That leaves open the question whether Cannon, Dobbs et al made the connection to Caldwell, Cannon's secretary. The other curiosity is that despite being indicted, Callen never spent a day in jail. Considering the political climate 58 years ago, that is something of a mystery.
The first indication that the SWP might consider the possibility that Caldwell was a Stalinist agent occurred in 1976 when Healy's accusations were roiling the left. In an article that appeared in Intercontinental Press defending Hansen by Betty Hamilton and Pierre Lambert, leaders of another Fourth International franchise,  the authors accepted the possibility that she might have been an agent and thought it appropriate for a new investigation to proceed. Looking back at this period, I doubt that the SWP would have found much use in establishing her guilt since Healy's accusations only had the effect of deepening the isolation of his cult-sect. They hoped that he would hang himself on his own petard.
Sylvia Callen: interrogated by David North's deputies
In 1976, the Workers League tracked down Callen to conduct their own investigation. At the time she was probably in her late 70s and appeared to have cognitive issues as this excerpt from the interview outside her trailer home would indicate:
Question: Do you have a memory block which begins after all these events supposedly took place?
Franklin: I don't know. I wish you wouldn't try to make me remember because I'll have a breakdown. I can't remember. It's been many years, and I've put it out of my mind.
Question: Is it possible that you were in the Communist Party and simply have forgotten all about it?
Franklin: I don't know. I don't know. It could be one way. It could be the other. I can't believe that person was me. I can't believe that I worked in that office. That I was his secretary. I can't believe anything.
In the view of the SEP, the SWP never held a new investigation of Caldwell because evidence about her GPU/CP connections would point in Joe Hansen's direction. In the view of this batty sect-cult, it might have brought to light the letter that Hansen's close friend Vaughn T. "Irish" O'Brien wrote in 1976:
In this letter, dated June 8, 1976, O'Brien recalled an encounter in the late 1940s or early 1950s—the general time frame of the control commission and the publication of Budenz's books—with Pearl Kluger, a former member of A.J. Muste's American Workers Party who knew Budenz personally. O'Brien wrote, "I had not seen Pearl for a considerable period of time, but she immediately said, 'Budenz says your friend Joe Hansen worked with the GPU.'"
Wow, that's the smoking gun, isn't it? If Budenz said it, it must be true. For those curious about Budenz, you can find a bunch of his articles archived at the neo-Nazi UNZ Review—that should give you an idea of their provenance. As it happens, you can find O'Brien's letter on Google books. It is exactly the opposite of what Eric London purports. O'Brien wrote the letter in order to assure Hansen that the charges against him were preposterous.
Indeed, immediately after the sentence above quoting Pearl about Joe working with the GPU, O'Brien follows up with: "I replied, with great earnestness, that while I was aware of circumstances which might lead Budenz to make such a charge, it was not true." In fact, despite Pearl's reference to Budenz charge, Hansen is not mentioned once in his writings. Imagine that. With such a potentially juicy expose about Trotsky's bodyguard being in cahoots with the Kremlin, why wouldn't Budenz have mentioned it somewhere in his books or articles? Probably because it wasn't true and didn't want to risk being sued for libel.
O'Brien clarifies Hansen's contact with the GPU in 1938 that features so prominently in Healy's demagogic attacks. What Healy leaves out is that Hansen made this contact with the full knowledge of Trotsky. The only other party members who knew what was really going on were Cannon and Shachtman, the two top leaders of the SWP. All of them were privy to a money-raising scam that Hansen was going to carry out. He would tell the GPU that he had become disillusioned with the movement and would be willing to sell the only manuscript of Trotsky's biography of Stalin for $25,000 so that he could buy himself a "nice little ranch" in Utah and retire from politics. As it happened, the GPU was not interested in the manuscript but was much more interested in the layout of Trotsky's house in Coyoacan for obvious reasons.
Does this story sound far-fetched? To me it does but if you are going to cite O'Brien, you need to do it in a way that follows elementary journalistic standards. He was not endorsing Budenz, or at least what he was purported to have said. Just the opposite. As for journalistic standards, they went by the wayside on the very day WSWS.org was launched.